Providing space for nature in the garden is important if we want to ensure that we take good care of the planet. One of the most important things that you can do to give nature a good chance is to plant a tree in the garden.
Trees can take a long time to grow however, and if you are wanting to have a readymade nature area that can start to benefit wildlife straight away, you can buy trees that are already grown, like these mature trees for sale www.theplantcollector.com/collections/mature-trees
There are many types of trees to choose from, and what you decide to choose depends on many things – the size of your garden and the type of soil you have are two important things to consider before you go and buy a tree.
Here are some native UK trees that are great for wildlife…
Oak – The oak tree is a firm favourite with humans and wildlife! It supports hundreds of species, and the acorns are a treat for birds and mammals.
Blackthorn – This spiky hedgerow favourite will certainly help to keep intruders out of your garden! It is a great tree for birds who feast on the autumn sloes and the early blossom that is out before the leaves is helpful to bees emerging after winter.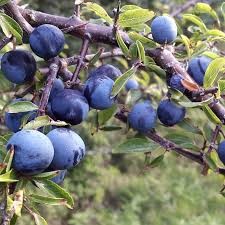 Holly – This evergreen festive favourite is a splash of colour in the garden even during the depths of winter. The red berries provide a valuable food source for birds at a time of year when many other foods are in scarce supply.
About Author